Last updated 19th September 2023
Bishop's Harvest Appeal 2023
Bishop Joseph Aba, Bishop of Liwolo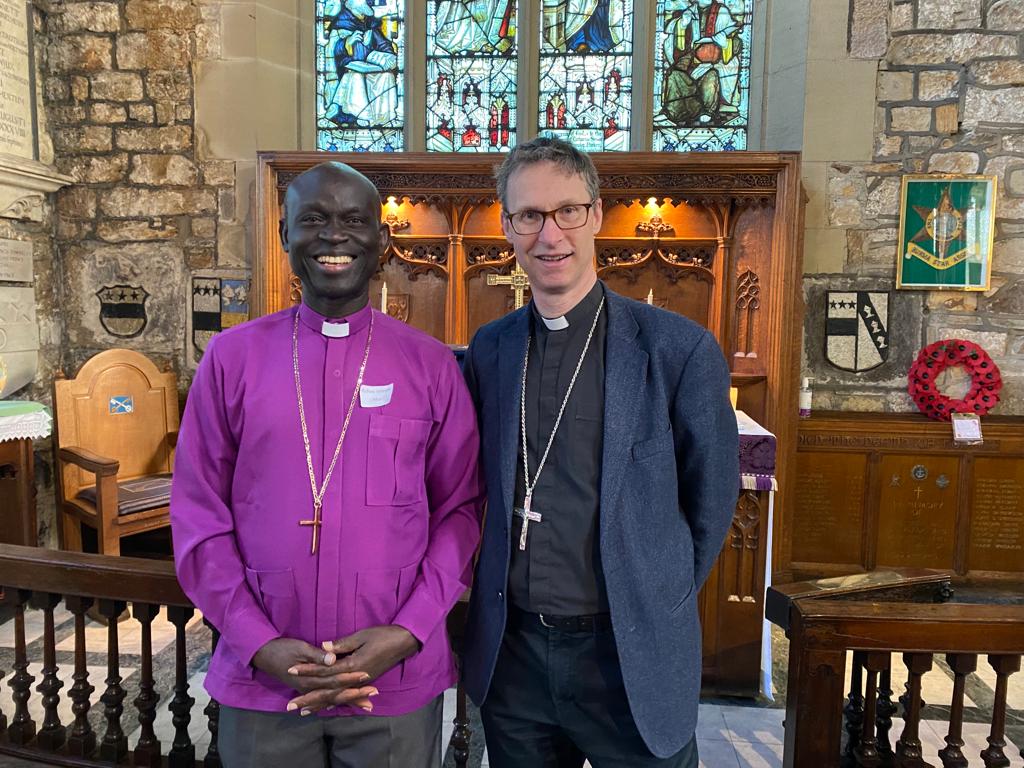 Last summer, during the Lambeth Conference, Bishop Philip met one of the most inspirational Christian leaders he had ever come across. Bishop Joseph Aba is the Bishop of Liwolo, which is in the southern part of South Sudan.
Just two days after he was elected Bishop, that whole part of South Sudan was plunged into the most terrible and destructive Civil War. Bishop Joseph had to lead his people into exile.
In the following videos, Bishop Philip explains why we are supporting the work of Bishop Joseph and CRESS.
---
Ways to donate
Donate online using a debit or credit card by clicking here. (select 'One-Off Gift and add Gift Aid if appropriate).
Donate by cheque, payable to 'Blackburn Diocesan Board of Finance Limited (Diocese Harvest Appeal)' and send to Blackburn Diocesan Board of Finance, Diocesan Office, Clayton House, Walker Office Park, Blackburn, BB1 2QE
Scan the QR code with your smart phone which will take you to the donation page where you can also Gift Aid your payment.
Download the Harvest Appeal QR code poster (see picture right) here in pdf or jpg format to enable donations and pin it to all your noticeboards. Why not laminate it and stick it to your external noticeboards as well for passers-by to see?
---
CRESS UK
CRESS UK (Christian Relief and Education for South Sudan) was founded in 2011 by Caroline Lamb, following her visit to Kajo Keji in 2009. This visit left Caroline very moved by the plight of the people, lack of education and health provision and poor infrastructure.
CRESS is supporting Bishop Joseph Aba and the people of the Liwolo diocese to live self-sufficient lives.
Through education and training, South Sudanese people are being empowered with the knowledge and skills to establish self-sustaining communities.
---
CRESS UK achievements in 2022
Savings Groups: 70 Savings Groups established by December 2022. 2094 members were trained impacting approximately 16,752 lives
Agriculture: Almost 1000 refugee farmers trained in organic vegetable production impacting 8000 lives through increased access to vegetables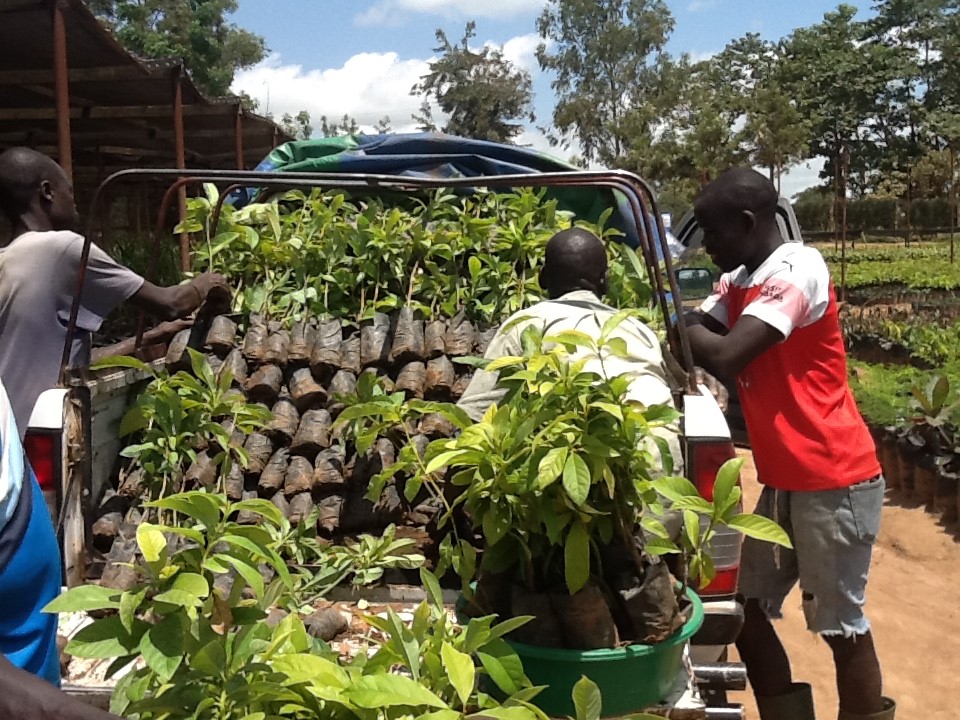 Christian Discipleship: Helped fund youth conference for 1386 refugee youth from camps and bush; youth Bible study for 788 in Imvepi camp and Mijale Bush; Bible study materials for 589 in Bari and 199 in English; discipleship training in Mijale for 25 new licensed lay readers; pastors' conference for 63 refugee pastors
Clinic, Children's Accelerated Trauma Therapy (CATT) and Outreach: funding primary health care clinic which has seen 7145 South Sudanese refugees and Ugandans; community emotional health programme raising awareness for 2345 children and adults; eight South Sudanese people trained to work with traumatized refugee children; CATT counsellors supported 616 children in 2022
Education Sponsorship: primary and secondary education for 58 refugee students provided
---
Establishing self-sustaining communities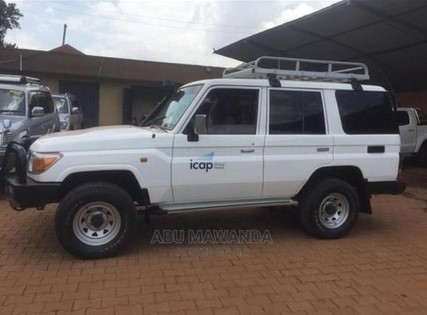 Some of the ways our harvest appeal donations can help Bishop Joseph and the people of Liwolo include providing a vehicle dedicated solely to Diocesan ministry.
This would support the work being done on growth, discipleship teaching, pastoral work, peace reconciliation and enable major events such as youth and pastor conferences and confirmations to happen.
Bishop Joseph currently oversees 117,000 refugees with half of those attending his 100+ refugee settlement churches. This ministerial work means he regularly travels over 100km each way on very rough roads and transport is almost the biggest challenge to his ministry.
Members of CRESS's 42 agriculture groups have already started planting trees as part of their organic food production. The trees offer multiple benefits of nutritious fruit for improving diets, income generation from the sale of fruit after only a couple of years, and also protection from severe sun and rainfall.
With your support, new this year will be the addition of locally sourced fast-growing fuelwood trees which are in huge need due to deforestation as wood is the main source of energy for cooking in the refugee settlements.
---
Stories of lives changed
Isaac Kwaje was born in Palolrinya refugee camp, Northern Uganda during the civil war. CRESS began sponsoring his education in 2014. In 2019, he graduated with a First in his Diploma in Business Administration. He sought work in Palorinya and Juba but to no avail and he felt helpless and hopeless. He wrote to Bishop Joseph in Arua, who responded saying there was a voluntary role available. He moved to Arua and worked as a volunteer until a post became available as a cashier, which he applied for and was offered. He is now an intrinsic part of the Diocese of Liwolo finance team and is also studying for a Bachelor of Business Finance and Accounting at night school. Isaac and his wife Fiona have a four-month old child.
Rev. Jacob Karaba, whilst living with his family in Imvepi Refugee Settlement, said, "Before CRESS, life was hard. Everything was horrible. We eat beans provided by UNHCR every day. We had no money to change our diet. When my wife and I got the training on vegetable growing and received the vegetable seeds from CRESS/DOL, everything changed. My family eats vegetables throughout the year. We also sell some to raise money for other needs such as clothes, paying medical bills etc. My family no longer buys vegetables from market. I thank CRESS and Diocese of Liwolo for impacting the lives of my family members."
Loice Bangu is a single parent with six dependents: three of her own and three other children from her brother who had died. She got involved with the CRESS Village Savings and Loan Association project. She says that the project has helped her survive. She spends her days in the market selling pancakes and cooking oil. The loans she gets from the group have given her hope that things will keep improving. Her message of encouragement to the donors is that what has been done so far is making a difference to many lives. She is thankful and hoping that they are not forgotten.
---
Diocesan Harvest Appeal 2023 – Collective Worship Resource
The Diocesan Board of Education has prepared a Collective Worship Resource for the Harvest appeal to be used in schools.
For more and to download a special PowerPoint, click here.
The pictures, notes and activity ideas in the Worship PowerPoint will equip you with background information and enable you to meet the people of South Sudan, especially Bishop Joseph Aba of Liwolo. There are suggestions for fund raising and prayer activities that can be included in your Harvest celebrations.
Thank you for supporting The Blackburn Diocese Bishop's Harvest Appeal 2023.
The huge contribution made to the appeal by our Diocesan family of schools and academies really does make a difference to the lives of many people living in desperate circumstances around the world.
---
Further Information
Information about Bishop Joseph can be found here.
Information about CRESS UK can be found here
For publicity materials for use in parish magazines and newsletters, please contact Joy Rushton, beingwitnesses@blackburn.anglican.org or phone 07388 137265
Joy Rushton and Ronnie Semley, July, August, September 2023
---