Last updated 25th March 2022
Diocesan staff updates and changes
Jen Read, Senior Church Buildings Officer, from January 2022
We are delighted to welcome Jen Read to our Diocese as Senior Church Buildings Officer.
Jen is making a transition to us across the Pennines, following a number of years working for Leeds Diocese.
Her role with us combines Diocesan Advisory Committee (DAC) Secretary responsibilities while also being available to visit and liaise with parishes to discuss ideas for building development; helping make those ideas come to life in the best ways possible.
Jen already has a wealth of knowledge and experience that will hugely benefit our parishes; particularly around development and maintenance of church buildings, as well as DAC processes and procedures.
Married with four children, Jen is a Licensed Lay Minister at her local church. Commenting on her appointment Jen said: "I'm very much looking forward to meeting my new colleagues in Blackburn Diocese and visiting the wonderful churches of Lancashire.
"I have a passion for churches, not just as buildings of great cultural and historical significance but also as places of welcome and mission in our communities. My role of Senior Church Buildings Officer combines those two facets of church buildings.
"As DAC Secretary I will balance the heritage and significance of a church building with its role as a centre of ministry and mission; as Church Buildings Officer I will visit PCCs and clergy in their churches to help them realise their vision for their building as well as offer practical advice on maintenance, funding and permissions."
Carolyn Barton, Director of Vision Delivery, added: "The creative use and development of church buildings is frequently a key enabler of growing healthy churches that transform communities. So I am delighted Jen has joined us here in Blackburn Diocese to offer professional guidance and support to parishes in these important areas."
---
Rev. Steve Haskett; Parish Renewal Lead, from March 2022
Rev. Steve Haskett joined the team at the Diocesan Offices recently as Parish Renewal Lead.
Steve will lead the new Parish Renewal Programme. This is funded by the Church Commissioners to support parishes where there is hard-working and faithful leadership in post but who are dealing with highly complex issues.
These same parishes have significant potential for growth and as a diocese we want to do all that we can to enable them to flourish.
Steve says: "I am delighted to be stepping into the role of Parish Renewal Lead. I am passionate about local churches being active in sharing the hope and love of Jesus Christ and thriving spiritually and numerically. I am looking forward to working with you all and helping to see 'healthy churches transforming communities' here in Lancashire.
The programme will be overseen by Bishop Philip, Archdeacon Mark and Archdeacon David.
Steve will sit within the new Missional and Financial Flourishing team led by Carolyn Barton.
---
Chrissie Oakley; Project Manager; from March 2022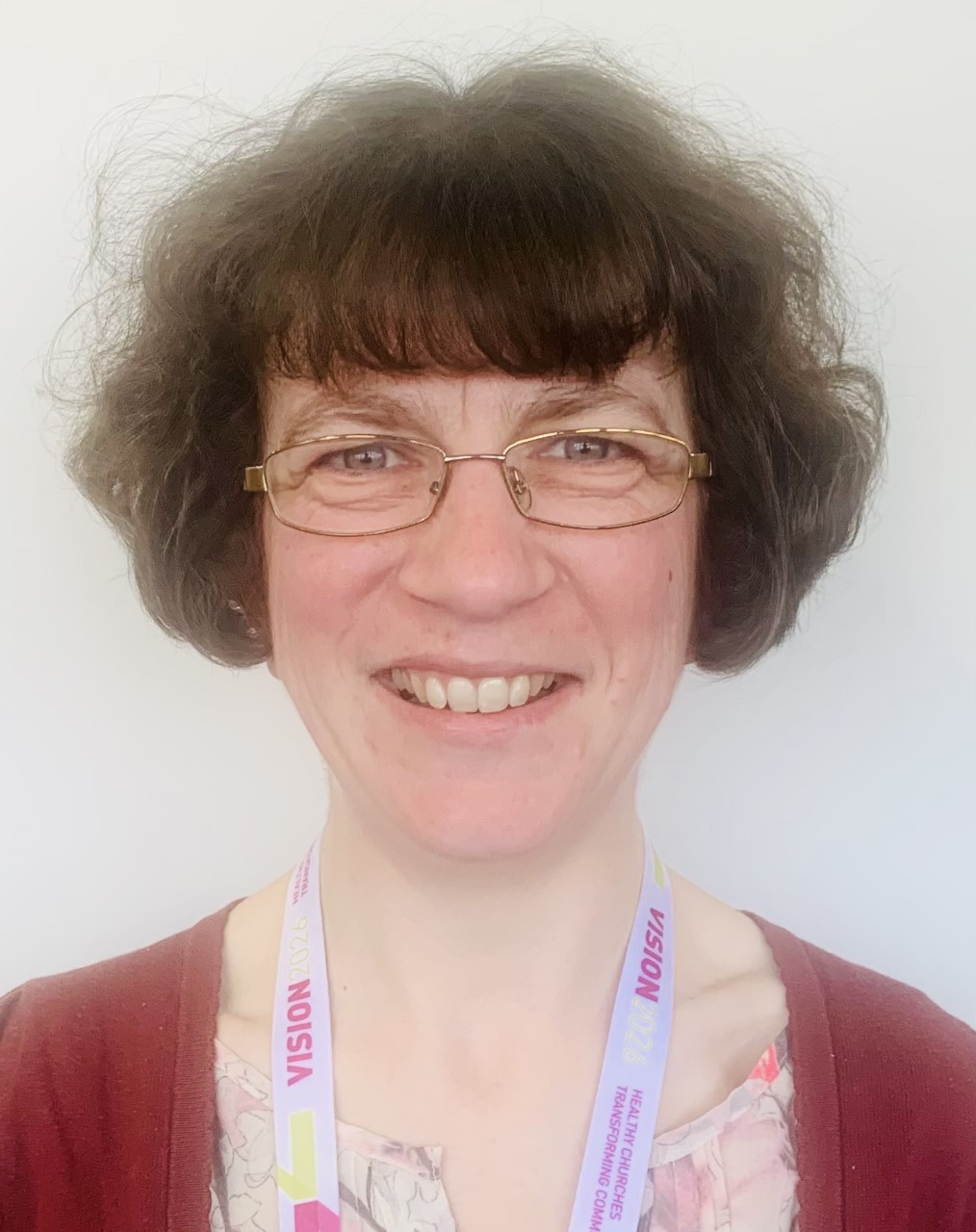 Chrissie Oakley joins us as Project Manager, in a post also funded by the Church Commissioners.
Chrissie will manage the part-Strategic Development Funded 'Lighting Up Generations' project, sponsored by Bishop Jill, through which resourcing churches are being planted at St Luke's Blackburn and St John's Blackpool.
She will also provide wider vision delivery support, including working closely with Carolyn Barton, Director of Vision Delivery, in providing support to Vision Champions.
As a Vision Champion herself, Chrissie is very much looking forward to this aspect of her new role.
Chrissie says, "It will be great to be helping to deliver Vision 2026 through the role of Project Manager. I hope to be able to bring the skills developed in my previous roles into the delivery of all aspects of Vision 2026 and to build on these initiatives throughout Lancashire. Vision 2026 is something that I am extremely keen to support, especially the focus on children and young people as this is a group that has so much to offer to our communities."
Chrissie will sit within the new Missional and Financial Flourishing team led by Carolyn Barton.
More information about the Missional and Financial Flourishing work can be found here.
---
Retiral of Diocesan Secretary Graeme Pollard, December 2021
Graeme Pollard, Diocesan Secretary, has now retired. Stephen Whittaker, Director of Education, is currently the Acting Diocesan Secretary).
The following letter marking the announcment of Graeme's then pending retirement was sent to all in the Diocese and was written by the Bishop of Blackburn, Rt Rev. Julian Henderson who is pictured with Diocesan Secretary Graeme Pollard.
Dear friends,
It is being announced today that Graeme Pollard, our Diocesan Secretary for the past 16 years, (pictured) has decided to retire at the end of this year (2021).
Any decision of this magnitude is never easy and I know Graeme has wrestled over a number of months to discern what God wants him to do. At a time when there is much exciting work going on across the diocese, with the Vision 2026 implementation plan, the Mission and Financial Flourishing programme and new Strategic Development Funding projects getting underway, to name just a few, there never seems to be a right time.
Graeme has expressed his concern that he feels a decision to retire is letting the diocese down. I have tried to reassure him that is far from the case, not least because of his faithful and very dedicated service over such a long period of time.
The Diocese of Blackburn is in a very different place from what it was 16 years ago and Graeme has played a significant part in that period of transformation. A Diocesan Secretary is a key player in the team with a huge responsibility that carries a heavy load. Yes, there are others who share that load, but in the end much rests on the shoulders of the Diocesan Secretary. Graeme has borne the weight of that responsibility through lots of change with courage, persistence, flexibility and his strong faith in Jesus Christ.
Personally I owe a huge debt of gratitude to Graeme for his loyalty and support over the last 8 years. He has been available, wise and generous in dealing with the many complex issues that have been, and in some cases still are, needing to be addressed. As Graeme steps down, there is much to celebrate and thank God for from his service in the diocese.
This news was announced at the Staff Eucharist at Whalley Abbey earlier today, 13th October, and Graeme's final day of work will be marked by the staff Christmas party on December 13th. There will obviously be other occasions, still to be worked out, at which we will be able to express our appreciation to Graeme.
In the meantime, please remember Graeme and Mel in your prayers, as they prepare for this transition, and also for those who will now need to plan for what is needed as we look to the future.
At moments like this my mind is taken to Psalm 31.14/15, where the psalmist says: "I trust in You, O Lord, I say You are my God. My times are in Your hands."
---