Last updated 31st May 2018
Cinnamon Network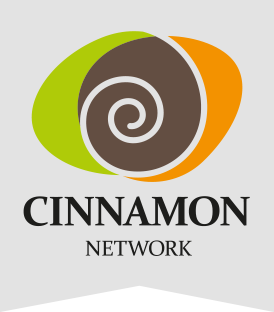 Cinnamon Network aims to make it as easy as possible for local churches to transform their communities by reaching out and building life-giving relationships with those in greatest need.
Cinnamon Network began emerging in 2010 in response to growing social need, public sector reform, increasing recognition of the role of voluntary organisations and the economic cuts. 50 Christian CEOs and leaders were challenged to consider how the Christian community could deliver more local transformation at national scale and to do so at speed. They met together at The Cinnamon Club in London and Cinnamon Network was born.
They help churches respond to the most pressing needs in their community by providing a menu of best-practice Cinnamon Recognised Projects that can easily be replicated. Alongside the projects they offer advice, funding, support and leadership training. They recognise that we all achieve more when we work in partnership and so, through initiatives like the Civic Prayer Events and Faith Action Audits, they help churches build strong civic partnerships and demonstrate the great work they are doing within their communities.
Mike Royal is the adviser for the north west. E-mail mikeroyal@cinnamonnetwork.co.uk
---
As reported in the Guardian newspaper in May 2018, 'More than 3,500 churches and 200,000 volunteers are working on health and social care initiatives that are "plugging the gap" left by funding cuts and limited resources, according to the Cinnamon Network, a charity that connects faith-based organisations.
Sarah Mullally, the new bishop of London, said the charity's report – called The Church's Impact on Health and Care – showed the important contribution being made by the voluntary sector and specifically the church to promote health.
She said: "The NHS is under considerable pressure: increasing public expectation, increasing life expectancy, improvements in technology and limited resources. If we are able to improve our health and the health of the community, [the church] can contribute to the better use of those limited resources."
---