Last updated 25th August 2023
Diocesan Offices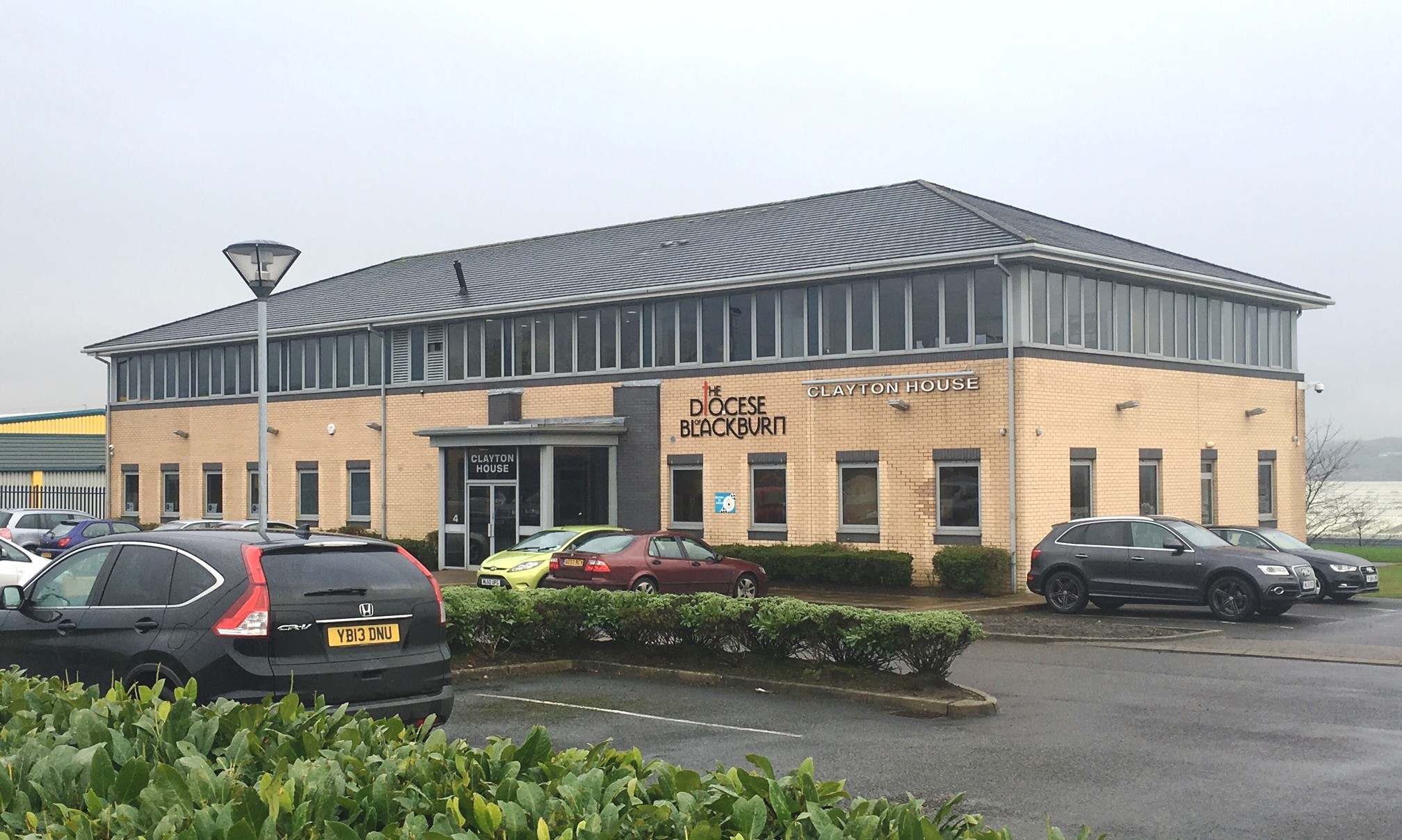 Diocesan staff structures reflect the themes of Vision 2026. Each of the teams, based at Clayton House on the edge of Walker Business Park in Blackburn, has a sponsor from the Bishop's Leadership Team as follows...
Enablers - Canon Stephen Whittaker, Diocesan Secretary
Making Disciples - Archdeacon Mark Ireland
Being Witnesses - Bishop Jill Duff
Growing Leaders - Bishop Philip North
Inspiring Children and Young People - Mr Iain Parks, Director of Education
Sitting under these overarching department names are specific teams such as property, safeguarding, human resources and more - see below.
The Diocesan offices are home to the following Diocesan officers and teams (please click on the team name to go to their webpage for contact details):
The following partner organisations and projects also have staff based in the Diocesan Offices:
Associate Planner (Closed Churches) - Church Commissioners
Address and phone contact
Clayton House
Diocesan Offices
Walker Office Park
Blackburn BB1 2QE
Phone: 01254 503070
Map and directions
Clayton House (pictured above) is located close to Junction 5 of the M65 on Walker Business Park.
From the motorway roundabout travel towards Blackburn. At the first set of traffic lights, turn left towards Lower Darwen (Blackamoor Road).
Turn left at the traffic lights on to Walker Park. Take the first turning on the right. Clayton House is located on the far left with ample parking to the front and side of the building.
---
Bishop's Leadership Team
Visit this page for details for the Bishops, the Archdeacons; The Dean of Blackburn; Bishop's Chaplain; The Diocesan Secretary; Dean of Women's Ministry; Acting Director of Education; Communications Manager; Bishop's Adviser on UKME issues; Director of Vocations; Director of Vision Delivery and Being Witnesses Manager.
Ronnie Semley, last updated August 2023
---