Last updated 22nd April 2022
Enquirers' courses
Running enquirers' courses, is widely recognised as a vital element in encouraging church health and growth. For many people, being part of an enquirers' course, is a very significant step forward in their faith journey.
There are a number of Christian enquirers' courses available for parishes to use. The courses come from a wide variety of church traditions and are aimed at different groups of people. It is important to run enquirers' courses on a regular basis. They should be part of the regular life of the local church with a course run at least every year.
If you are interested in running an enquiry course and would like some support, please contact Joy Rushton, beingwitnesses@blackburn.anglican.org who can help you in the first instance.
Top tips for running enquirers' courses:
Run courses regularly, at least once a year
Publicise the course widely within the parish and church.
Personally invite people onto the course – a personal invitation is much more effective than a leaflet.
Keep a list of people to invite including pastoral contacts and people from baptisms, weddings and funerals.
Invite church members to attend as an opportunity for them to look afresh at the core beliefs of the Christian faith.
Have a team of people who will help to run the course.
Invest time in developing the team running the course.
The team don't need to 'know all the answers' but they should be comfortable working with groups.
Team leaders should encourage discussion, be good listeners and not talk too much or dominate the group.
Think carefully about the 'right' venue for the course. The venue should be warm, attractive and comfortable - draughty, cold church halls are not conducive to learning.
Consider running the course in a home or a neutral (non-church) venue - perhaps including food - helps to set an informal atmosphere.
Pray for those you would like to see attend a course
Expect God to be at work and for people to grow in faith.
Many of the courses below have additional material like Youth versions, and follow on materials that can be used to help people move on in discipleship once they have made a step of faith. For more information contact David.Banbury@Blackburn.Anglican.Org
Alpha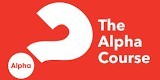 The Alpha Course (from Holy Trinity, Brompton) consists of a series of talks addressing key issues relating to the Christian faith. The teaching method is a talk or DVD followed by smaller discussion groups.
The strong 'brand image' created by the Alpha team means that it is recognised even among people with no church connections. Some churches have 'Beta' groups for those who have completed Alpha, and are taking their first steps on their discipleship journey.
Christianity Explored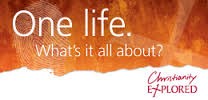 Christianity Explored, written by Rico Tice from All Soul's, Langham Place, includes seven weekly sessions plus material for a day away.
Where Alpha emphasises the Holy Spirit, Christianity Explored is strong on Biblical exposition, reading through Mark's Gospel. The teaching is a mixture of DVD and group discussion.
The first five weeks focus on who Jesus is and why he came, and the last two sessions and day away look at what it means to follow Jesus.
Emmaus
The Emmaus course is an extensive discipleship programme including both explanation and exploration, with a fifteen session nurture course at its heart. It has three stages - Contact, Nurture and Growth.
The introductory "Contact" and "Leading an Emmaus Group" booklets have ideas on how to launch an enquirers' course and make it an integral part of a church's life.
Pilgrim
The Pilgrim Course is a Church of England teaching and discipleship resource, some elements of which have been used in parishes for those who are exploring faith. It takes a different approach to other programmes, and looks at issues of faith by contemplation and discussion with a group of fellow travellers, rather than through persuasion.
Pilgrim comprises two stages: the 'Follow' stage for those very new to faith, and the 'Grow' stage for those who want to go further. Each stage contains four separate short six session courses that focus on a major theme of Christian life.
Start!
S
tart! is a six session basic introduction to the Christian faith. The sessions, mostly based on Luke's Gospel, use a mix of DVD input, time to chat, simple discussion activities and space for reflection. The style is down-to-earth, enjoyable and honest.
The sessions assume no previous knowledge of the Christian Faith and are helpful for people who are new to thinking about God.
---