Last updated 25th August 2023
Bishop's House Team
Bishop's House is the home of the Diocesan Bishop of Blackburn and also the base of their office and staff.
The Bishop is directly supported by the Bishop's Chaplain, the Rev Sam Cheesman.
As well as being office manager at Bishop's House, Sam's role is to make sure the Bishop and wider Diocesan team have all they need to be as effective as possible in the leading of the Diocese and implementation of Vision 2026. Sam is also a resource to the wider Diocese and can be contacted with questions or for support in parishes.
Louise Hunter and Esther Tregilgas are the administrative heart of the team and they are the Bishop's PA and Administrator respectively. They can be contacted to book appointments, check diaries and assist with any administrative questions you might have. Susan Stewart recently joined the team in the new role of Bishops' appointments secretary assisting our churches which are in vacancy.
The gardens at Bishop's House are beautifully tended by Keith, who has worked there for 16 years and makes Bishop's House a beautiful place to entertain and welcome people. If you are in need of cooking or eating apples come and see Keith between September and November and he will be glad to send you away with a large bag.
Everyone is always welcome at Bishop's House and we can be contacted using 01254 248234.
You can also contact members of the team directly using details found in their short bios which explain more clearly the roles each member of the team has.
---
Rev Sam Cheesman
Bishop's Chaplain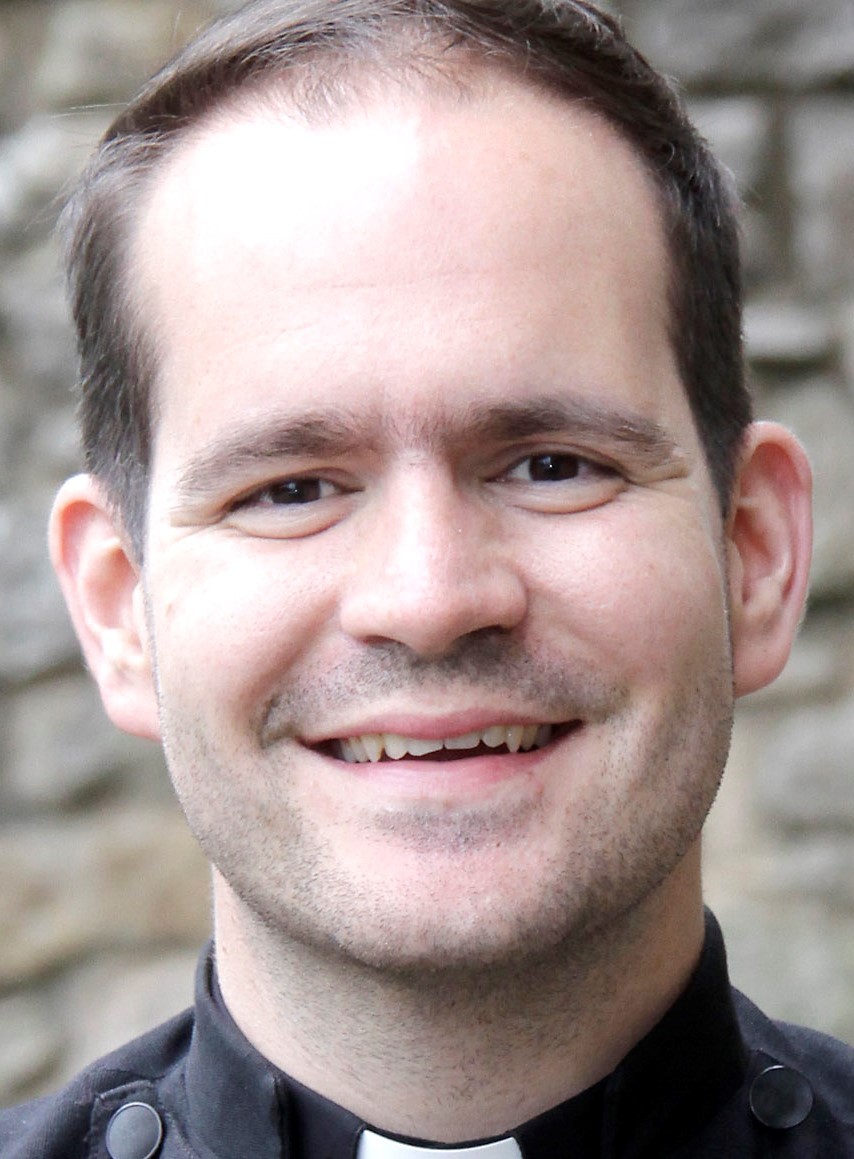 Sam has been Bishop's Chaplain since 2019. Before that he was serving his title curacy in Anchorsholme All Saints, but he has been in the Diocese for over a decade now as he moved to Lancaster to be the Chaplain at our largest Church of England Secondary School, Ripley St Thomas.
He is married to Mairi who works in the local school as a Teaching Assistant and has one daughter who loves swimming, horse-riding and Lego friends.
The role of Bishop's Chaplain varies from Diocese to Diocese but in Blackburn Sam sees his role as 'keeping the wheels turning' however he can. He seeks to do this by serving the Vision and Strategy Team as well as the parish clergy and chaplains in the diocese wherever possible. As well as offering direct support to the Bishops, Sam can be contacted to ask the questions no one is quite sure how to answer.
He doesn't pretend to know all the answers but he usually knows where to look or who to ask. Sam line manages the excellent Bishop's House team who are part of the larger administration machine of the diocese - the real unsung heroes of the Anglican Church in Lancashire in so many ways.
In his role as Diocesan Link officer and Chair of the Link Committee, Sam seeks every opportunity to promote the relationship between our own diocese and the Diocese of the Free State in South Africa. Sam has maintained his passion for schools chaplaincy and loves to identify and grow young leaders where possible.
He plays rugby for Clitheroe Rugby club every Saturday during the season and when not working enjoys exploring God's beautiful world both home and abroad with his family and dog. He has walked the Camino to Santiago and part of the Via Francigina to Rome in recent years and is looking out for the next pilgrimage when time allows.
Sam works Monday to Friday in the Bishop's House office and can be found covering in different parishes on a Sunday. He is available to cover for occasional offices as well if needed.
You can contact Sam on:
Tel: 01254 248234
Mobile: 07393 879107
Email: chaplain@bishopofblackburn.org.uk
---
Louise Hunter
PA to The Rt Rev Philip North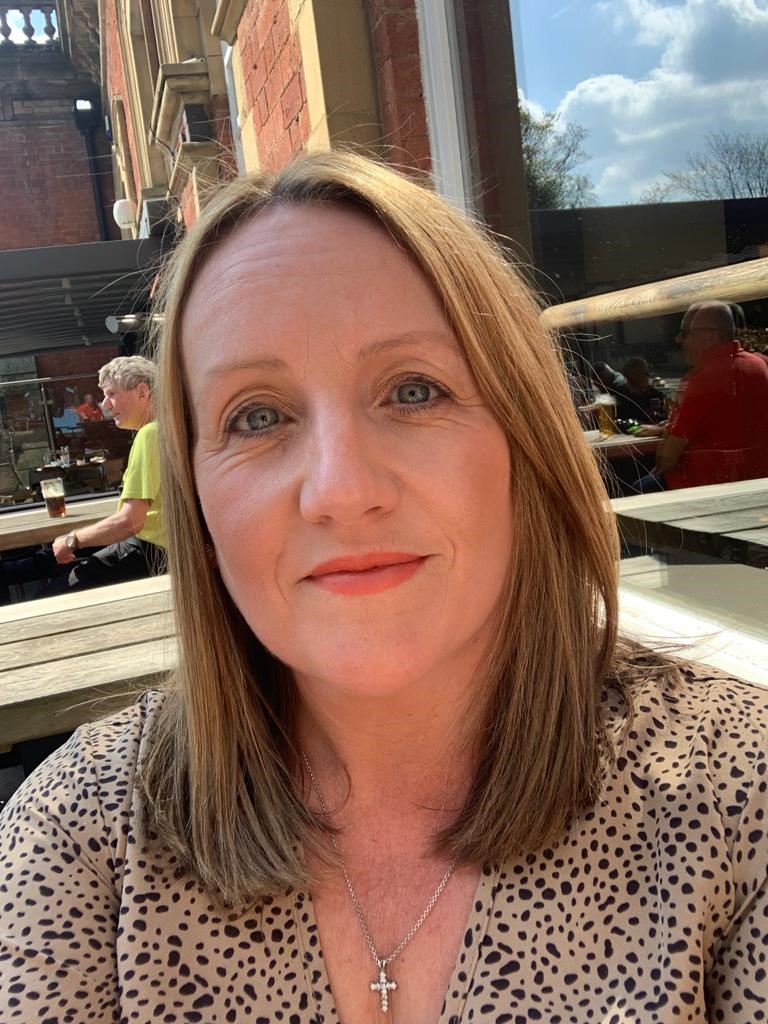 Louise has worked for Blackburn Diocese for 10 years as the Bishop of Burnley's PA. She really enjoys working with Bishop Philip and enabling him in his ministry.
Louise's day to day role includes managing Bishop Philip's diary, his inbox, supporting him at meetings and minuting The Vision and Strategy Team meetings, plus anything else Bishop Philip throws her way!
Louise is keen to raise the profile of our wonderful parish administrators around the Diocese by supporting and encouraging them in their work. Louise runs the ALM Administration elective each year and hosts networking events for our parish administrators throughout the year.
Louise is a member of St Andrew's Church in Leyland where she is involved in music ministry, pastoral care and leading a weekly bible study group. Louise is married to John and has two teenage children.
Louise can be contacted:
Tel: 01254 248234
Mobile: 07842 244473
Email: louise.hunter@blackburn.anglican.org
Monday-Friday 9.00am-4.30pm
---
Esther Tregilgas
Administrator to the Bishop of Blackburn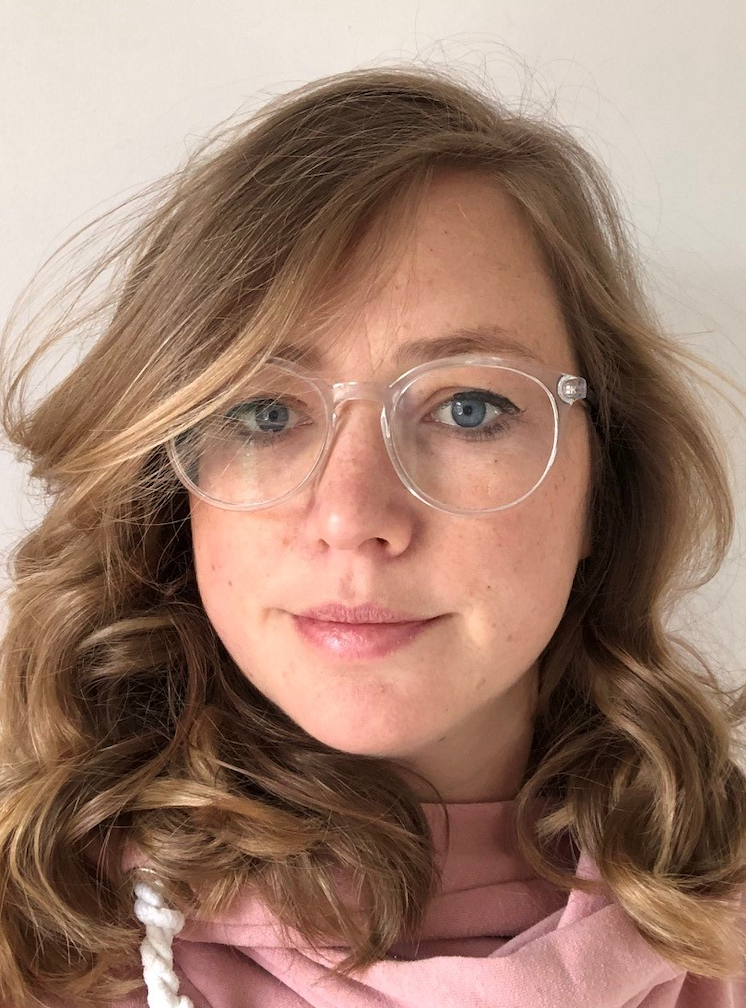 Esther joined the team in 2021 and enjoys the challenges that each day brings at Bishop's House and the fact that no two days are the same.
Esther's role involves a wide variety of administration and organisation for events, DBS, PTO, new appointments, confirmations, clergy annual reviews and ordinations.
Esther is married to Matt and they have four daughters, in her spare time she loves being near, in, or on the water - especially wild swimming and paddleboarding.
Esther can be contacted on:
Tel: 01254 248234
Mobile: 07842 244470
Email: bhadmin@bishopofblackburn.org.uk
Monday - Friday 9.30am-2.30pm
---
Susan Stewart
Bishop's Appointments Secretary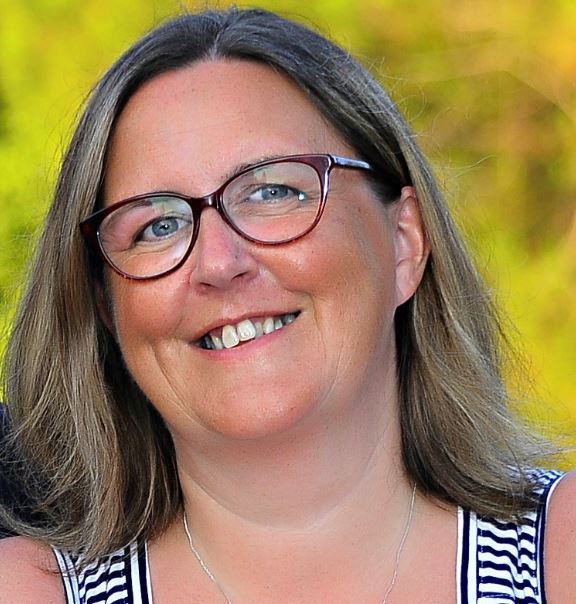 Susan is the newest member of the team at Bishops House. Joining us at the start of 2023 as Bishops Appointments Secretary, Susan has been tasked with reviewing and streamlining our processes to appoint clergy in the Diocese to ensure that it is a good experience for all involved.
Susan liaises with all involved in parish vacancies to ensure that they know what's required of them and when. She is married to Gregor and has two teenage children and three dogs.
Susan can be contacted on:
Tel: 01254 248234
Mob: 07731 997113
Email: appointments@bishopofblackburn.org.uk
Working hours: Monday to Friday 9am to 5pm
---
Keith Thompson
Gardener at Bishop's House
Keith has been gardener at Bishop's House since March 2006. He works hard to make the garden here a beautiful and functional space.
Keith lives in Salebury and is a very active member of the community serving on the Parish Council, being a trustee for The Memorial Hall and doing voluntary work with Wilpshire Wanders FC and Salesbury FC.
In his spare time Keith enjoys fellrunning and playing in a couple of local bands (both of which he claims to do badly)!
April 2023
---