Last updated 20th June 2022
Outer estates ministry
We a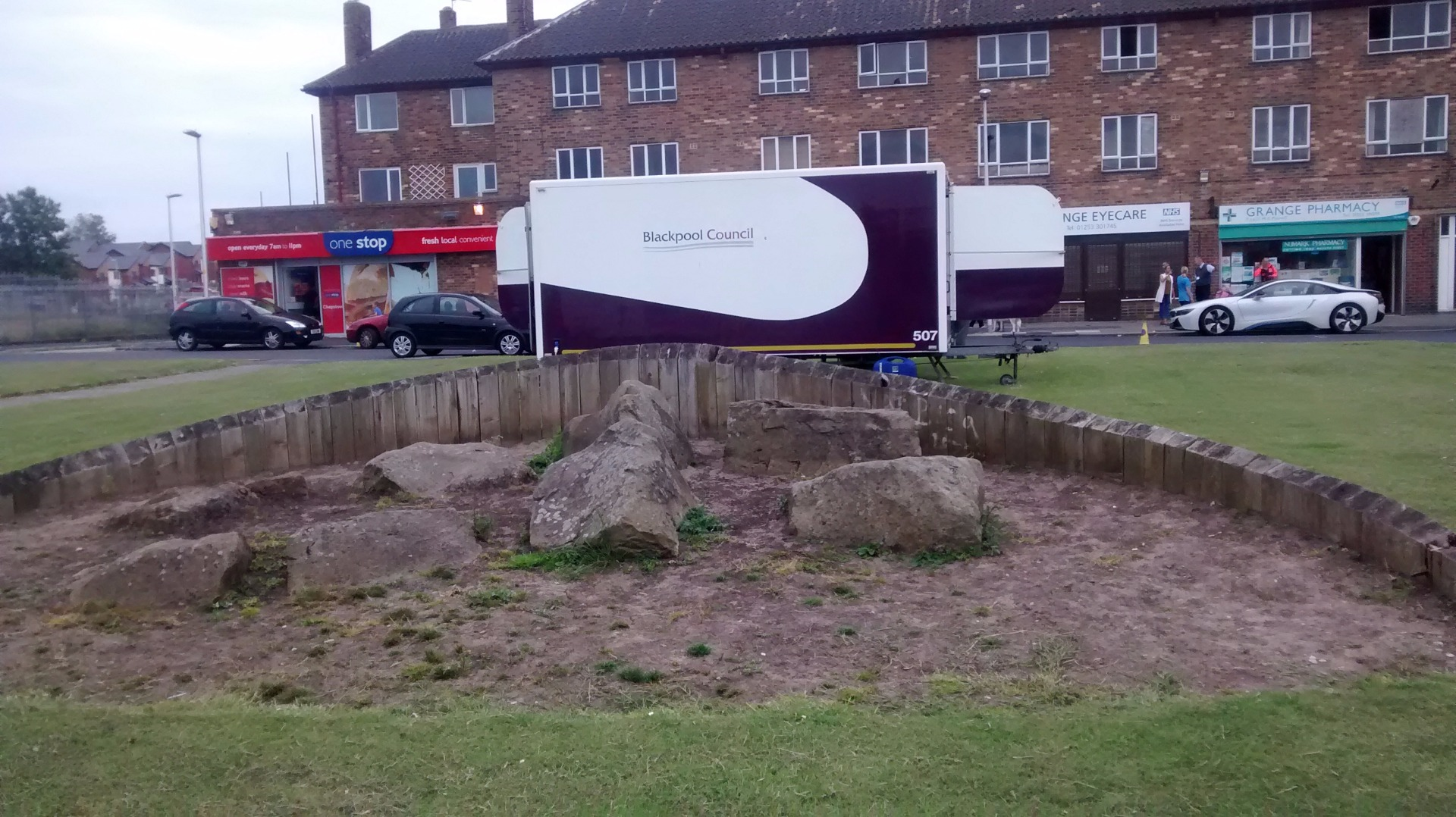 re prioritising Diocesan resources to support the delivery of Vision 2026 in parishes with 'Outer Estates'; broadly defined as places where people 'live on' rather than 'live in'.
Outer Estates Leadership in the Diocese of Blackburn
In December 2017 our application to the Church Commissioners' Strategic Development Fund (SDF) to financially support three models of leadership development as well as growing new worshipping communities in four of our Outer Estates between 2018 and 2023 was approved:
We are also grateful for the regular financial contribution from the Allchurches Trust towards some of the diocesan costs not covered by the SDF grant.
Winter 2021 update
Hope Community Church/Centre of Mission:
Unfortunately Javier chose to leave at the end of 2020, but not before completing an assessment of the health of the relationships between parishes and the secular high schools in the town. Matt started ordination training.
Urban Evangelists/M:Power:
17 people have started M:Power on the Fylde and a further 8 at the Lower Darwen centre.
The Urban Evangelists were actively involved in supporting their communities both practically and spiritually over the Christmas period. Rob started ordination training.
Freedom Church/Blackpool Ministry Experience:
Three participants started cohort 4 in September working with Rev Linda at Mereside and two new placement parishes; Rev David at St Thomas and Rev Deborah at Greenlands St Anne/North Shore St Paul.
The Freedom Centre opened for public worship in autumn 2020. There is still work to do to make the building warmer and able to provide catering for church and community events.
Rev Linda reflects on her five years of Pioneer Ministry on the Mereside estate in a short video recorded in February 2021.
Summer 2020 update
Hope Community Church/Centre of Mission:
Javier joined the team as Pioneer Youth Evangelist in March and, despite the Covid crisis, has got stuck in to supporting Matt and the Hope Community Church community in meeting practical and spiritual needs on the estate.
This time as also allowed us to prepare and make plans for our work across the deanery working to the Church Army DARE strategy: Doing, Advocating, Resourcing & Enabling Evangelism with the main focus on young people.
Urban Evangelists/M:Power:
Rob and Sharon have continued their work, mainly on-line, during the Covid crisis. The 12 participants in the 2nd cohort of M:Power have continued to meet on-line. A new training hub is planned to start on the Fylde coast, led by Pete on a part-time basis.
Tim Horobin who leads M:Power spoke at a General Synod fringe event in February and contributors from M:Power will feed in to the National Estates Church Network on-line conference that has a leadership theme in 2020.
Freedom Church/Blackpool Ministry Experience:
The two remaining participants in cohort 3 have continued to work remotely in supporting their placement parishes. Recruitment for cohort 4 is underway.
The roof of the old St Wilfrid's Church Hall (to be known as the Freedom centre) has been replaced and Pete has been appointed (with other grant funding) as the part-time manager/evangelist.
Summer 2019 update
Hope Community Church/Centre of Mission:
Hope Community Church has been established meeting regularly in @The Grange community facilities. Through our Children's ministry we have been encouraged by local non-church residents who have volunteered and got involved and our monthly community meal attracted residents with new contacts made and friendships formed.
We were also delighted to conduct our first baptism. Recruitment for a new Pioneer Evangelist is underway.
Urban Evangelists/M:Power:
Rob and Sharon have been working to establish themselves in their contexts of Over Darwen and Roman Road estates. The first cohort of 12 participants completed M:Power and are lsitening to what God's calling them to do going forward - at least two are discerning their vocation for ordained ministry and two for Church Army Evangelist training.
Freedom Church/Blackpool Ministry Experience
From cohort 2, Amy has been accepted for ordination training and Eden has been appointed as Youth and Digital Pastor at St John's. Rebecca has started a council graduate training scheme in London. Three young people have been recruited for cohort 3.
Spring 2018 update
Centre of Mission:
Captain Matt Rowley will be licensed as the Lead Evangelist for the Centre of Mission on 19th June. The Pioneer Evangelist role will be advertised in May, ready for a September start.
Leadership hub:
Interviews for the two Community Based Urban Evangelists working on Roman Road/Over Darwen and supporting the Leadership hub will be happening at the end of April. In May Bishop Philip will be meeting with the lay leaders nominated to participate in the first tranche in the Leadership hub - with the working title:
M:Power - Growing Leaders for the Urban Church
Blackpool Ministry Experience:
Three young people have been living in community on the Mereside estate since September 2017, supporting Blackpool St John's, Holy Trinity/St Peter and Freedom Church
Interviews for the 2018/19 Blackpool Ministry Experience will be happening in April.
The National Estate Churches Network (NECN) held their national conference in Blackburn Cathedral on 16th April, at which Bishop Philip spoke and Rev Linda and Lizzie H from the Blackpool Ministry Experience were part of a panel discussion.
---