Last updated 19th October 2021
Community Football Outreach
Community Football Outreach (CFO) supported by Ambassadors Football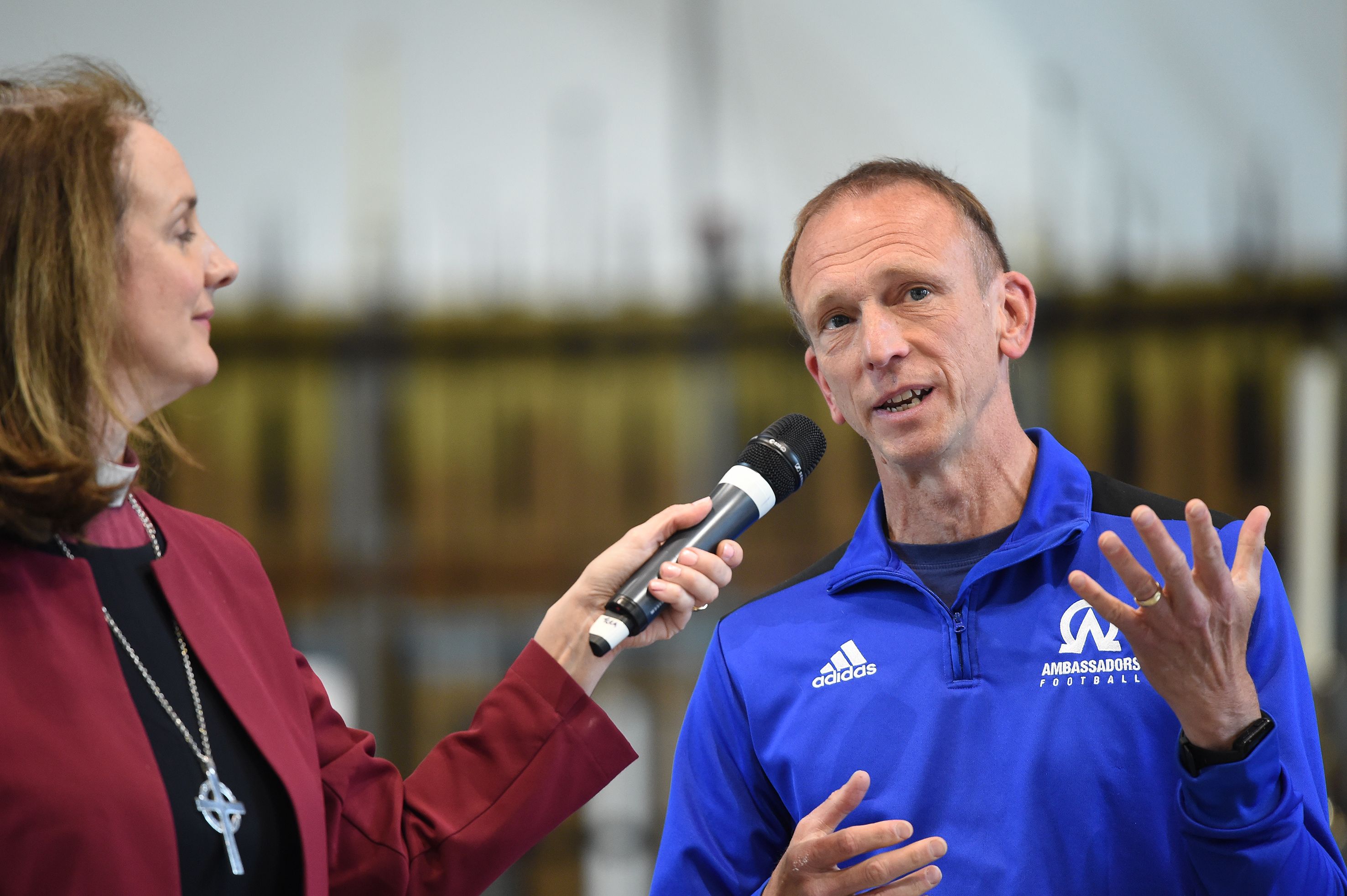 Ambassadors Football has existed since 1990 to share the Good News of Jesus through football. Ambassadors love to see local churches serving their local communities through running simple football projects, building relationships and sharing their faith. Ambassadors do this through their 12 month CFO Journey, where they walk alongside churches to enable them to start and run a project by providing training, ongoing support and resources.
One example of a Community Football Outreach project is based at the Pop Up church in Lower Darwen. Click here to watch the video and hear Tom Swallow, a Church of England Ordinand, describe the project.
Ambassadors Football Training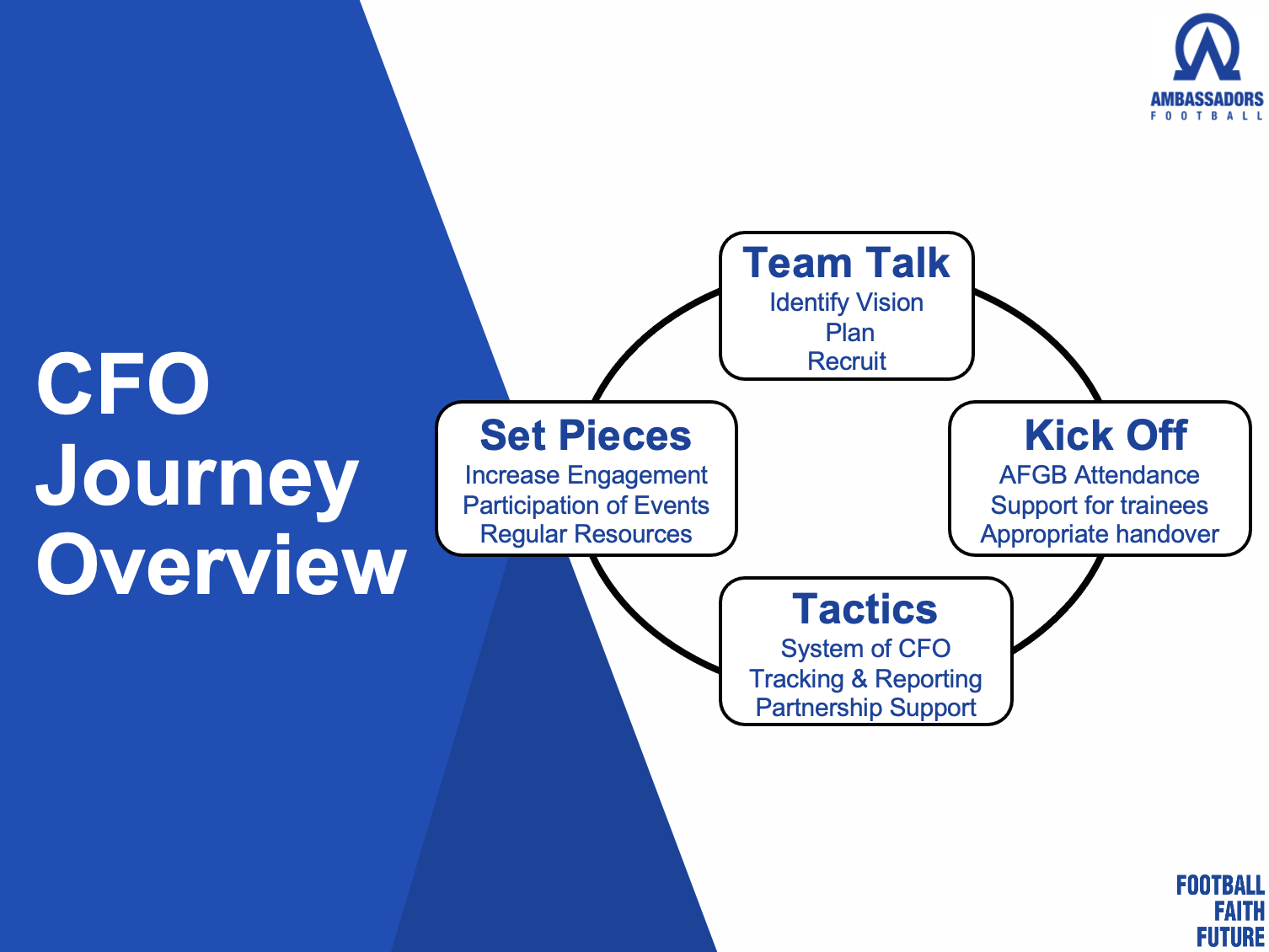 CFO 1st leg training session lasts for an hour on Zoom, where Ambassadors begin to look at the impact of football, stories of CFO projects and outcomes. Ambassadors supports participants to look at understanding their local communities and to see how the journey with Ambassadors can begin.
To find out more about the training click here.
Camps with Ambassadors Football
Throughout the year Ambassadors Football runs camps (football themed holiday clubs) for local churches. Whether churches want to run a camp during school holidays, over a weekend or just to organise one for half a day, Ambassadors are happy to help your Church to do so. Ambassadors will help plan the programme and provide the coaches needed to run the camp alongside church volunteers. Camps are a great way to combine football and faith. In 2021 we ran nine camps with over 400 kids attending. Ambassadors run coaching sessions and matches surrounded by stories from the Bible as participants look at Jesus.
One child who attended said "Thank you for helping us become closer to God this week, and for giving us the opportunity to play football with each other."
You can see Ambassador Football's website for more information:
https://gb.ambassadorsfootball.org/what-we-do/camps/ or contact Rob at rtaylor@ambassadorsfootball.org
---