Last updated 28th February 2023
Church Army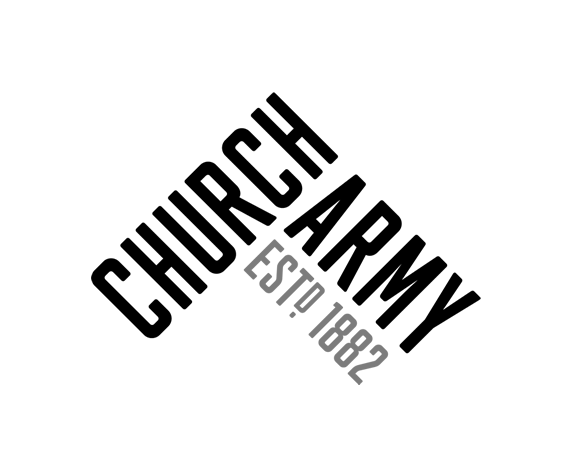 The Church Army shares faith through words and action; finding out what each community needs and sharing Jesus with them in their context. They work in close partnership with local churches.
We have a Church Army Evangelists in training in the Diocese. Watch this video to meet him
The Church Army DARE strategy has four objectives:
Doing evangelism
Advocating evangelism
Resourcing evangelism
Enabling evangelism
The Church Army values are:
Prayerful - We listen for God's voice and want to be obedient to him. We want to be like Jesus in our actions and witness.
Expectant - We are hope-filled, expecting God to do new things among us.
Risk-taking - We have a long heritage as a pioneering movement. We give colleagues permission to seek to do new things.
Accountable - We are accountable to God and others. We want to be reliable and live responsibly to high professional standards.
Collaborative - We are committed to partner with those who share our values; we believe it enhances our work.
Generous - We want to model God's generosity to others.
Unconditional - We will serve anyone regardless of their age, gender, race, sexual orientation, ability, status or circumstances because God loves everyone and everyone is significant in his eyes.
---
Are you passionate about evangelism?
Do you want to be resourced to share your faith with others?
Would you like to meet with other likeminded people?
The process to join the Church Army Mission Community is a journey where you explore being a member of the Community. Usually it involves a conversation with someone from the Community Team for your region, a visit to a Discovery Day and making promises to join in a CA Community context.
There is an application form, references and if you are involved in ministry, they'll request a DBS check as part of the process. If you would like to find out a bit more about the Church Army, then you can browse the website via this selection of links ...
Also, have a look at the FREE Discover Events page where you could register to visit the Home of Church Army in Sheffield.
If you are interested in training with CA to become a Commissioned Evangelist then read more on the training and vocations page.
Ronnie Semley, page last updated February 2023
---