Last updated 3rd August 2023
Bishop Philip North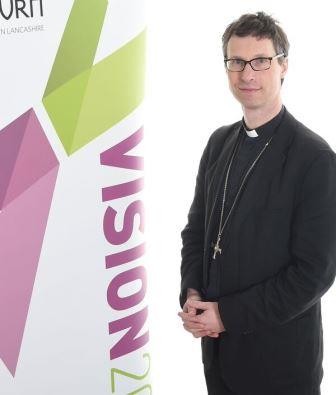 Bishop Philip has been the suffragan Bishop of Burnley since 2015. On this page you will find a selection of Bishop Philip's talks and articles, which will be added to over time.
Thought for the Day
Bishop Philip occasionally contributes to BBC Radio 4's Thought for the Day. You can listen to those contributions here and some of them will also appear below in written form as well.
The articles featured include the most recent piece first and (further below) are articles of particular relevance in the context of estates churches.
Talks, articles and sermons (most recent first):
Thought for the Day 3 August 2023 Word version; PDF version.
Thought for the Day BBC Radio 4, July 2023. Word version. PDF version.
Presidential Address to Diocesan Synod, July 15, 2023. Bishop Philip calls for generosity at the heart of parish life; read and/or download a Word version here and a pdf version here.
Article for Church Times on 'injustice and inequality' in the CofE in relation to diocesan finances. Read the full piece here and read the accompanying story here.
Installation Service at Blackburn Cathedral. Full text of the Installation Service Sermon is here in Word format and pdf format on social injustice; growing joyful church communities and placing children and young people at 'the heart of our common life'. Further coverage of the sermon and service is here and also here.
Bishop Philip's Address at the Cathedral during the announcement of the next Bishop of Blackburn: PDF and Word
Welcome to my Chapel - Message for Thursday 11 June
Thy Kingdom Come 2018 (Article for The See magazine)
Estates Churches articles
---