28th September 2018
Church group gets that Friday feeling after winning award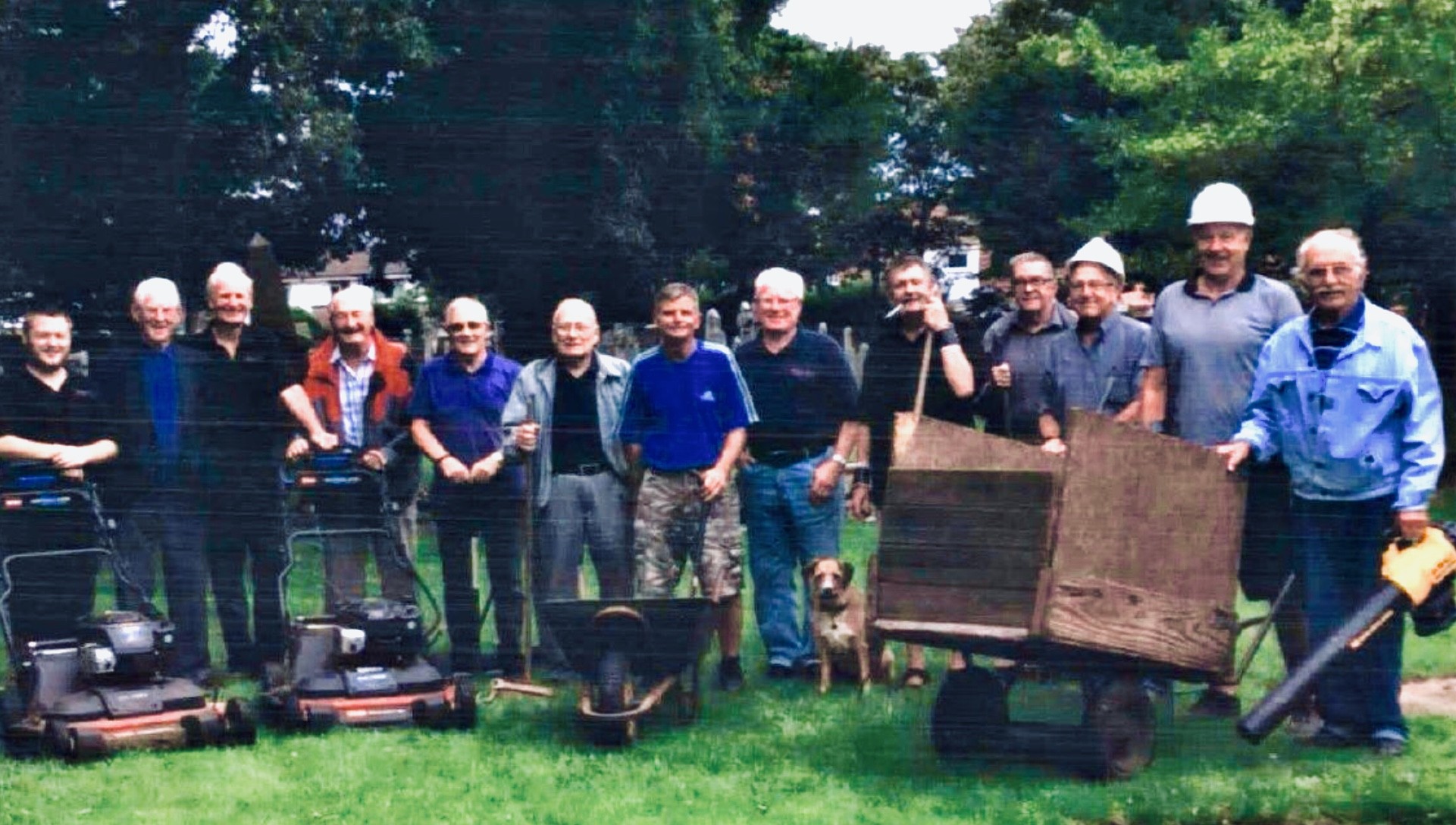 A GROUP of volunteers known as 'The Friday Men' from Christ Church, Thornton-Cleveleys, has been named as one of six winners of the national 'Little Deeds, Big Difference' contest.
The contest, which celebrates and recognises the work of church volunteers across the UK, is run by specialist church insurer Ecclesiastical.
Ecclesiastical received more than 300 nominations from across the country. Each of the six winners will receive a prize of £2,000 for their church, with one overall winner taking home the £10,000 grand prize following further judging in November.
The group was nominated for its contribution to the maintenance of Christ Church since the 1980s, which is carried out weekly on a Friday. As well as undertaking work around the church itself, and in keeping with the aims of the Diocesan Vision 2026 Healthy Churches Transforming Communities, they also have a social dimension to their get-togethers to support men in the local community.
Making up 'The Friday Men' are David Grigg, Alan Ortloff, Eric Shaw, Jim Berry, Malcolm Beard, Peter Faulkner, Roy Brown, Ron Coleman, Ron Jacks, John Hearnshaw, Bill Southern, Mick Golden, Alan Banham and Matthew Swarbrick.
Alongside their valuable maintenance programme, the group also runs regular social activities for men in the local area, helping to tackle loneliness and isolation and welcoming new members.
Ann Earnshaw, who nominated 'The Friday Men' and is a member of the Christ Church Parochial Church Council (PCC), said: "There is no job too big or too small for The Friday Men. Since the 1980s, the group has grown from strength to strength and their trade skills have saved the church large amounts of money and ensured the church is cared for.
"Recently, they have developed a group that welcomes anyone to join them for a social evening once a month, which has helped Christ Church become a vibrant part of the local community."
Michael Angell, one of the Ecclesiastical judges, commented: "Every single entry was worthy of recognition and deserving of a prize, but our six winners really stood out and have made an outstanding contribution to their local communities. They have led volunteering efforts with the wider community, and we look forward to revealing the grand prize winner in November."
The Friday Men will attend the winner's lunch on 1 November, where the efforts of each nominee will be recognised, and the winner of the £10,000 prize will be revealed.
Michael added: "The 'Little Deeds, Big Difference' competition really has revealed the thousands of little deeds carried out by church volunteers every day that make a big difference to so many, in all sorts of communities.
Article by Mark Ashley
28/09/2018
---