11th July 2017
Church Community Fridge plan ensures hungry aren't frozen out of food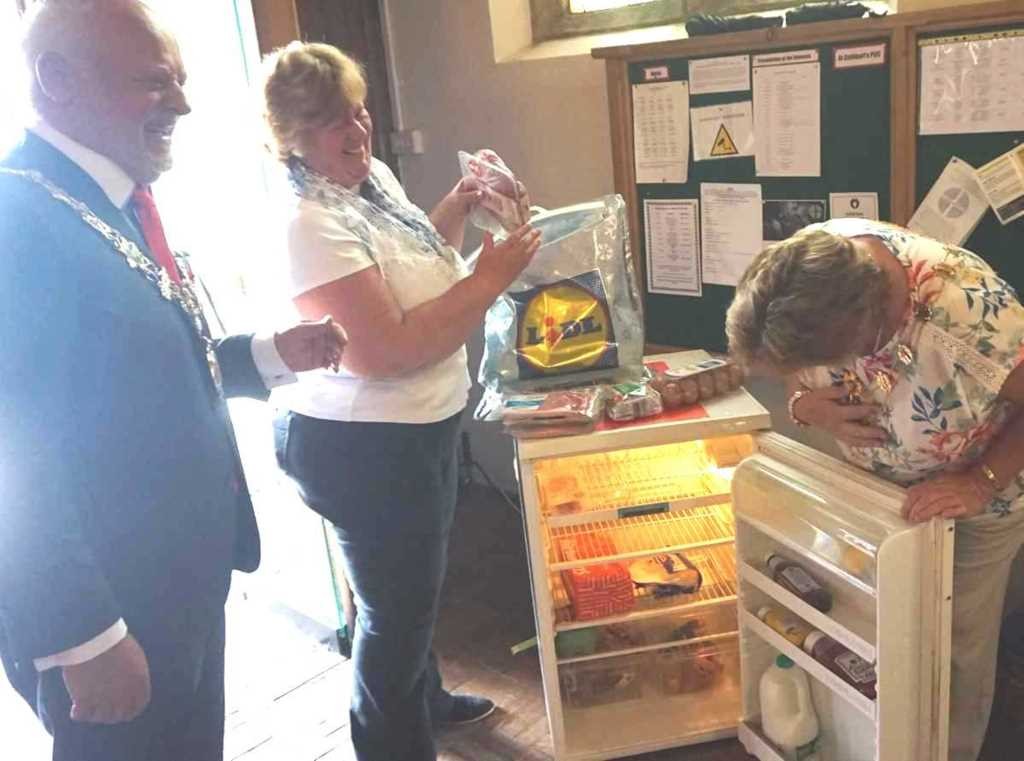 An Anglican church in Lancashire has taken the foodbank idea to an original new level
St Cuthbert's Church in Lytham has introduced a 'community fridge' on church premises.
Bev Wells, wife of the Rev. Nicholas Wells, Parish Priest at St Cuthbert's, said: "Our new Community Fridge is managed by volunteers and is a simple response to an increasing problem.
"We want to encourage local people going on holiday to check their fridges for unopened in-date food they won't use. Maybe they've gone shopping and discovered unwanted food at the back of their fridge or they may even have surplus produce from gardens or allotments.
"Please don't throw it away, bring it down to St Cuthbert's on Church Road in Lytham instead and pop it in our fridge for someone else to use."
St Cuthbert's is open from 8.30am – 3.30pm every day of the week. The postcode is FY8 5JN.
Inspired by something they saw on television, a team from St Cuthbert's began working a while ago on a proposal to start a Community Fridge project. They worked in partnership with the FairShare and FoodCloud organisations alongside their local Tesco supermarket and other local food shops.
The refrigeration project has two aims: to reduce food waste, and to help people in need of food.
Food waste is a big challenge for the UK. According to a recent report, Britons are chucking out 4.2m tonnes of food and drink every year that could have been consumed.
The average household throws away £60 worth of food each month, yet four million people in the UK are living in food poverty.
The Mayor and Mayoress of Fylde, Councillor John Singleton JP and Mrs Geraldine Singleton, officially declared the Community Fridge open for business at a recent launch event.
They also generously donated a starter pack of food to fill the temporary domestic fridge, which is on loan to St Cuthbert's, to help the project start up.
St Cuthbert's Church is now actively looking for funds needed to purchase a larger glass fronted industrial fridge to accommodate more food and has put an application in to the Community Fund of Fylde Borough Council.
More information about the food bank refrigeration project can be found on the church's website www.stcuthbertslytham.org or their Facebook page: Lytham St Cuthbert.
Picture shows the Mayor and Mayoress of Fylde making their contribution to St Cuthbert's fridge with Bev Wells, centre.
---