A Lancashire parish church has encouraged local businesses to rally round and support a special 'Dinner Out' meal initiative for users of their foodbank.
Just before Christmas St Leonard's Church Padiham Parish Food Bank hosted the event and the hot food served was all donated, freshly cooked and delivered by local take-away restaurants, largely from Padiham itself. It was served by the foodbank volunteers.
The foodbank users were also able to pick up hot food as a takeaway if they were unable to stay to eat.
The Padiham Parish Food Bank has been serving the people of Padiham for just over a year. It currently supplies between 20 and 25 individuals, families and households with food parcels out of St Leonard's church every week on a Thursday evening between 5pm and 6pm.
The team coordinating the work is comprised largely of volunteers from the church itself as well as staff at the church schools and members of the local community. The foodbank relies on donations from the community and has collections points at a number of local shops and schools.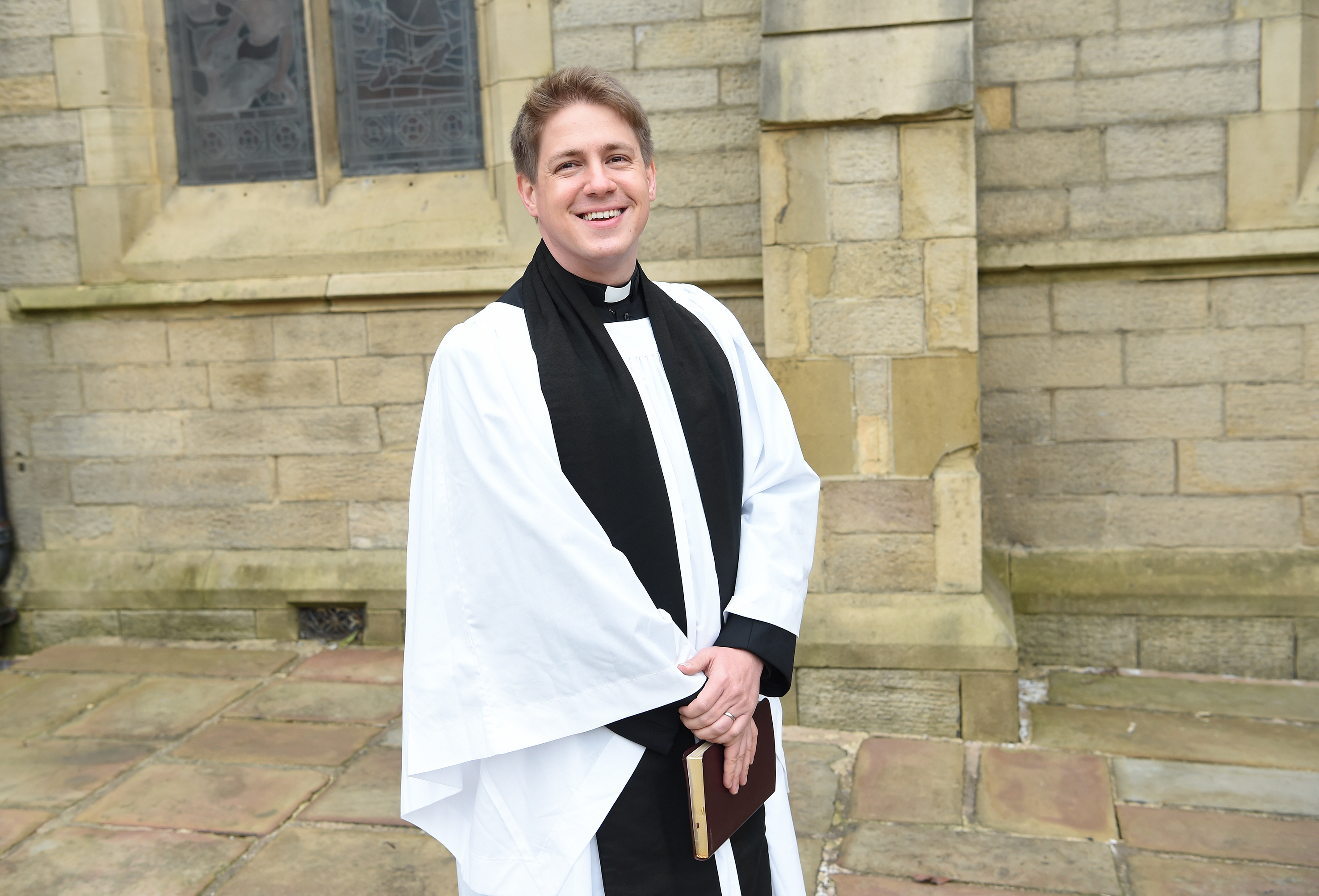 People wanting to get in touch with the food bank to offer donations or to help in some other way are encouraged to contact the church Curate, Rev'd Kit Walker, pictured, directly on 07944 258477 or via the Padiham Parish Food Bank Facebook page.
Local restaurants which donated food to the Dinner Out meal were: Hawali, Padiham; Taj Gourmet, Padiham; New Taste, Padiham and USHA - Burnley. Donations also came from Pendle Frozen Food.
Ronnie Semley, January 2021
---