Watch this video and then read on below for more!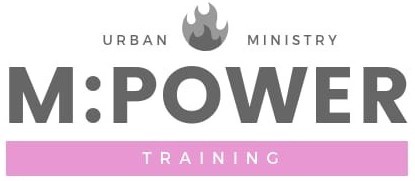 M:Power is a unique project to train and equip people to share the good news of Jesus in urban communities.
Quite simply, M:Power is for anyone who loves Jesus and lives in an estate or urban community! The unique style of M:Power means it is particularly suitable for people who are nervous of education and learning.
Perhaps you had a bad experience at school, don't like writing, or haven't done a course for many years M:Power is for Christians from all church traditions, and our tutors represent the diversity of Church of England traditions.
Why would someone want/need to do the course.
If you want to make a difference in the estate or urban community you live in, want to grow in confidence, learn new skills and meet others with a similar passion, you should do M:Power!
When and where will it happen?
This year the programme begins in the week beginning October 30 and runs until June next year. We will have five Hubs (venues). You can choose the one closest or most convenient to you.
The Hubs are:
Morecambe: Monday evening
Blackpool: Tuesday daytime
Colne: Wednesday daytime
Lower Darwen: Wednesday evening
Preston: Thursday daytime
What is involved in the course if you attend?
M:Power is fairly unique in that there is no homework! Most of the learning takes place through conversation, with tutors teaching in an interactive and visual style. There is one project to complete during your time on M:Power, which is to lead a mission event in your parish. Over the years each event has been unique to the participant and we give you lots of ideas and support.
How to find out more if you aren't sure and just want a chat?
If you'd like to find out more contact Janine Briggs, M:Power Administrator, at mpowertraininghub@gmail.com or on 01254 427020. She can answer any questions you might have, send you an application form and put you in touch with one of our Hub Leaders who will be able to meet with you and chat about how M:Power in more detail.
Ronnie Semley, September 2023
---