4th October 2017
Free Communications advice day for Lancashire parishes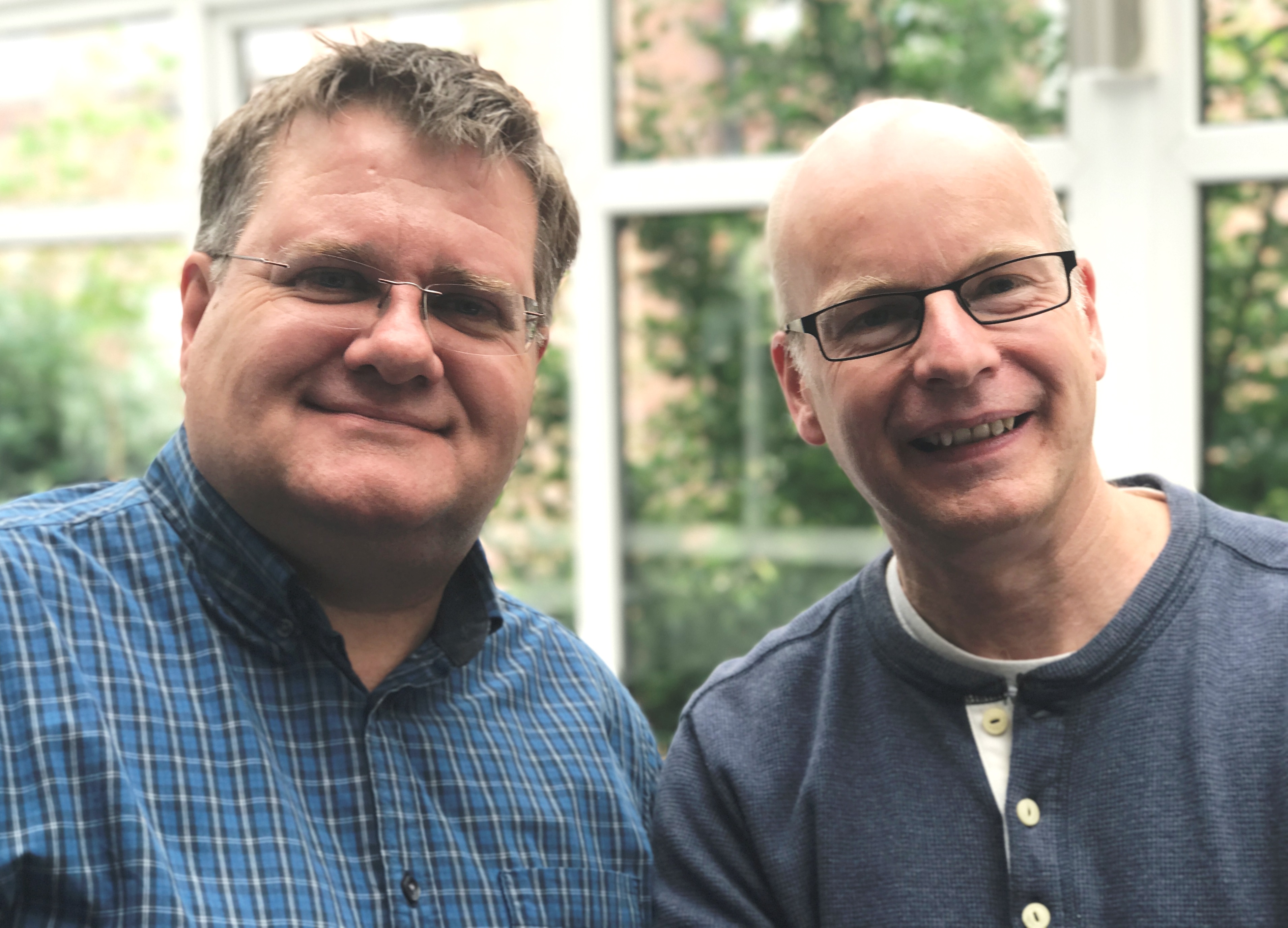 A FREE communications and marketing advice day – 'Get Your Church Noticed' - for Church of England parishes across Lancashire takes place on October 7.
Ronnie Semley, Diocesan Communications Manager, will be joined by his colleague Neil Pugmire (pictured on the far right), the Communications Manager for Portsmouth Diocese and author of the book '100 Ways To Get Your Church Noticed', to lead the session.
The event will give some straightforward, practical ideas for church promotion – covering everything from better church noticeboards and getting the welcome right, to the effective use of social media.
Before you attend you may want to browse our website's Get Your Church Noticed resource page for additional tips and advice.
'Get Your Church Noticed' is now an annual date in the Lancashire church calendar – the first event last year was attended by representatives from around 30 churches and the feedback received was very positive.
There are already more bookings for this year's course on October 7 – with more places still available. Book your place via Eventbrite here.
The event takes place at the Diocesan Offices, Clayton House, Walker Business Park, Blackburn, BB1 2QE from 10.30am – 3.30pm. Refreshments will be served but delegates should bring their own lunch.
The presenters, Ronnie and Neil, met up last week to plan the forthcoming course while both were in Chester for the national Church of England communications conference.
Ronnie said: "The first event last year proved to be a valuable training for parishes who appreciated the opportunity to learn some handy tips from communications professionals who work for and understand the Church of England."
Neil added: "I'm delighted to be returning to Lancashire for another 'Get Your Church Noticed' session. We know there are so many demands on the valuable time of clergy, churchwardens and everyone else in parishes, so those who attend will receive some common-sense advice that is straightforward to put into practice."
Delegates will be welcomed to the event by The Archdeacon of Lancaster, The Venerable Michael Everitt.
Speaking today Archdeacon Michael said: "How we communicate the Good News of Jesus Christ and activities in our parishes is vitally important.
"From the way our church noticeboards are configured to the welcome we give to people as they walk through the doors, everything is important.
"As well as these practical elements we also need to ensure we get our message right in other ways … from media releases to our social media channels.
"This course will provide sensible and practical advice and it promises to be a fantastic day which will greatly assist our parishes as we continue to work together to achieve the aims of our Vision 2026: Healthy Churches Transforming Communities."
Light refreshments will be served. Please bring your own lunch. People in parishes who want to book a place (or places) should visit Eventbrite here and book their place(s) directly. Although Eventbrite is the preferred method of booking, you may want to pass on the details to someone who would prefer to call and book instead. That being the case, they can call Senior Admin Officer, Karen Ashcroft, on 01254 503070 with the number of places they require; contact details; the names of all those requiring a place and their church.
---