Last updated 12th April 2022
Our Lent and Easter 2022 resources page
Daily Lent Devotional email
As a new innovation this Lent we have a Daily Email you can subscribe to throughout Lent which features that day's message from our new Lent Devotional.
You can sign up to the Lent Devotional daily email here. And meanwhile click here to find out more about the Lent Devotional and how to get a copy if you haven't already got one.
---
Bishop Julian's Easter message
We have one episcopal Easter message this year and it's from Bishop Julian, who reflects on the subject of truth in relation to the ongoing war in Ukraine while reminding us of the hope we all have in Jesus Christ.
A link to the message will be available here shortly or alternatively via a page on the Diocesan website news section, where you will also be able to download a text version of Bishop Julian's message.
---
Special Diocesan monthly online service for Easter Day
Premiering on YouTube this Sunday, Bishop Julian will deliver the sermon as part of a special online multilingual Easter Day Service for the whole of Lancashire.
The service will be available on the Diocesan YouTube channel here from 8am on April 17.
A special edition of our regular monthly multilingual service, it will be led by Rev. Sarah Gill, Vicar of St Stephen's with St James', Blackburn and the Bishop's Adviser on UKME issues.
It will also feature contributions – including some in Urdu - from leaders and participants based at our M:Power training centre at St James', Lower Darwen.
More on M:Power here; it offers training for lay, ordained and ordinands in and for an urban communities.
---
Want to go to church? There's 'A Church Near You'!
You may feel like visiting a church in person, or participating in an online service after watching our diocesan service on Easter Day.
If so, you can find the nearest one to where you live by visiting The Church of England's 'A Church Near You' website and putting in the details of where you live.
---
Diocesan monthly online service; Lent reflections
Earlier, in Lent, the monthly Diocesan online multilingual service for March was also led by Rev. Sarah Gill.
It featured Lent reflections and is still available on our YouTube channel and is embedded below to watch via this page.
---
Signs of Life; Our Lent 2022 Devotional
'Signs of Life' in print, online, via email
As you may have read in the Parish Update ebulletin, the Diocese has produced a beautiful new 2022 Lent Devotional based on the Gospel of John entitled 'Signs of Life'; with daily contributions from clergy and laity from across the Diocese.
It is available in printed format; online to download and, for the first time, you can also sign up to receive it daily via email here. It will also be visible on social media - on the Diocesan Twitter and Facebook accounts; links to both are top right of the Diocesan website homepage.
In the introduction, Amy White, Lay Training Officer in the Growing Leaders Team at the Diocesan Offices writes: "It has been said that the Gospel of John is 'a book in which a child may paddle but an elephant can swim deep.'
Whether you consider yourself a child, an elephant, or something in between, the Gospel of John is a place where you can paddle or swim in rivers of living water.
"This Gospel is often given to people who are new to following Christ, as they seek to learn more about who He is and what He has done. But it has also been studied by great theological minds over the centuries and its depths have never been fully plumbed. Whoever you are, wherever you've come from, and however much of a journey you have walked with Jesus, this Gospel has something to say to you."
A reminder too of the brand new innovation for this latest devotional, as we are making each day's reading from the booklet available via a Daily Lent email, similar in format to the regular Daily Prayer version of the 'Blackburn Prayers'. You can sign up to the Lent Devotional daily email here.
All parishes should have been invited to order these and copies should be avaiable in parishes shortly. If your parish has not received copies, further printed copies can be ordered by contacting stephanie.rankin@blackburn.anglican.org.
---
Looking out in Lent: Five week Diocesan Lent course still available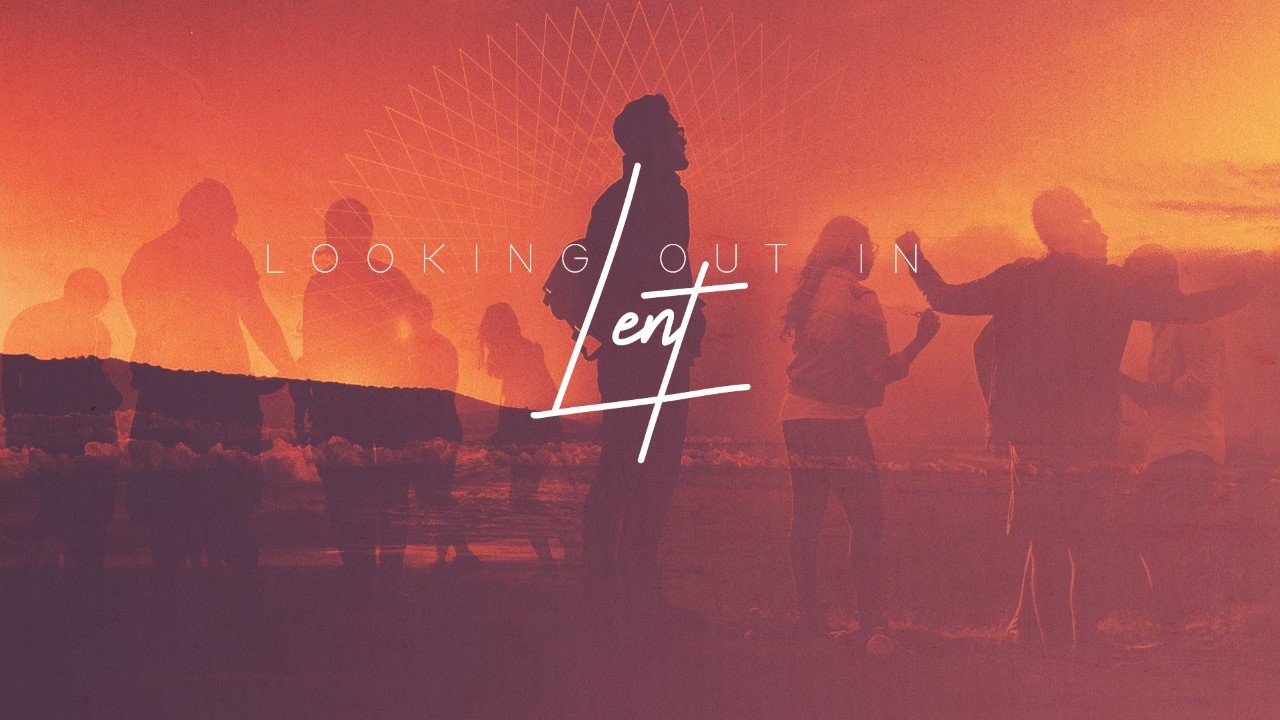 Our weekly online Diocesan Lent course in 2021 featured talks from our Bishops and Archdeacons and is available to engage with and use at any time, including future Lent seasons via this page.
Please keep in mind when engaging with the content that the course was produced during the pandemic and the content may reflect this on occasion; but the themes are universal for any time.
This course was a digital resource for parishes to engage with and used St Mark's Gospel and the five marks of mission to explore ways of being a more outward-looking church.
---
#LiveLent national campaign; 'Embracing Justice'
#LiveLent is the largely digitally-based campaign from the national church that everyone can get involved in.
There are a whole of resources available:
Resources for group study
Family activities
Webinars
Sign up for the free Lent email reflections
There is also an app to download and #LiveLent is also taking place in conjunction with the Daily Hope phone line as well.
Find everything you need for #LiveLent in one place click here.
... and you can also watch the #LiveLent video ..
---
Another Diocesan Lent course: Generosity, Gift and Grace
The Diocese has a 'Generosity, Gift and Grace' video-based course that can be used during Lent. The course was first developed in 2019 by the Making Disciples team at the Diocesan Offices.
It is ideal for the Lent period and the videos are also available on YouTube. Visit this page of our website for more information and the links you need.
---
BRF resources for Lent
'Lent with New Daylight' from the Bible Reading Fellowship (BRF) offers eight full weeks of readings, reflections and discussion starters for individuals and groups in time for Lent 2019.
Attractively priced, with discounts for bulk orders, this innovative Lent edition of BRF's popular Bible reading notes features the work of four highly respected writers: Margaret Silf, Liz Hoare, Michael Mitton and Naomi Starkey.
For more details and to order, click here.
---
Cows can transform lives!
Discover how international development charity, Send a Cow, has been working with African farmers to transform lives.
Use their handy Bible reflection and presentation to prompt your congregation's reflections throughout Lent.
Download your free resources at www.sendacow.org/lent and motivate your church to put their faith into action by hosting a Lunch For Lent and to raise money to support communities in Africa. Just £45 could help provide training so that farmers grow their own food and live healthy, independent lives.
---
WaterAid Jars of Change appeal
WaterAid is inviting churches to join the Jars of Change Lent appeal. By giving up something over Lent and donating the money saved, congregations can help bring clean water to communities for the very first time.
WaterAid is an international development charity working in partnership with local organisations in over 30 countries worldwide, to provide clean water, decent toilets and good hygiene to everyone. The support of churches across the UK in the previous years has helped to reach thousands of people with clean water, changing lives for good.
WaterAid has created a free Lent resource pack for churches to order, with a poster, Sunday School activities, all-age talk and fundraising ideas.
Using the resources, congregations will be able to learn about the water crisis and life for children around the world. For more information about the appeal and to sign up for a free resource pack, visit www.wateraid.org/uk/lent
---
Resources from our Board of Education for children/young people
Easter Explorers and Easter Activity Sheets
The Diocesan Board of Education has provided Easter Activity Sheets, two brilliant activity sheets for families to complete outside.
There is also a brand new resource: 'Easter Explorers'.
Easter Explorers is a guide taking you through the key dates of Holy Week with sessions created for use outdoors.
There are even faith at home inspiration and ideas. All these resources and more are available here now
---
40 ideas for children during Lent
This lovely image with some wonderful ideas to share with and do with children.
It comes from the United Benefice of Balderstone, Mellor and Samlesbury.
---
Football-themed resources to share the Gospel at Easter
Ambassadors Football has produced a free resource for any church to use this Easter.
Either in person or virtually you can send video links for a football coaching session, Bible time and drama all linked to the theme of Jesus's Friends.
Click here to find more information about the camp resource.
---
Sailors' Society and Lent Devotions
Christian maritime welfare charity Sailors' Society is marking the Season of Lent with a series of special Lent Devotions, each one offered by one of its chaplains and staff around the world.
And through social media, the charity is inviting churches and individuals to share these with family, friends and colleagues.
The devotions will be available on Sailors' Society's Facebook and Twitter feeds (@SailorsSociety) and further information is available here.
---
A round up of some other great resources we've found
Ronnie Semley, February 2022 and ongoing
---